DOES AMERICA STAND as A UNIVERSAL PROMISED LAND?
So much has taken place in this land of welcome since the time of the Mayflower.
•  How Did America Get Its Name?
•  The Plot to Steal America and the stake of last Elections.
•  Is the Promised Victory to be enforced by might and power?
•  The Battle of this Age is for the Minds of People.
•  Tide change – And now?
•  God does speak – now one way, now another – Though no one takes heed.
•  Antichrist, Mark of the Beast, what is this all about?
•  The Times we Live in.
•  Will there be a Rapture ?
•  The Plan for a Global System of Slavery
•  What is a man "after God's own Heart" ?
•  What future are we now Standing for ?

" There is nothing more frightening than to see ignorance at work".   German proverb.

---
MIDDLE EAST NEWS UPDATE
Amir Tsarfati: Middle East Update: The Battle over Jerusalem

For apolitical Westerners like us, the daunting conflict over Jerusalem can be something difficult to grasp from a global political and religious point of view. Beyond disinformation which is active part of this war of influence, what are those provocations and deterrence aiming at in the hottest part of the world?
---
How Did America Get Its Name?
Well, you can do some research but you might not like what you'll find. There are many different ideas and opinions on where the United States of America got their name, and this page and the readers comments will certainly broaden our horizons from what we were told at school.
Personally, I am tempted to retain the idealistic concept of Amurika, the "Land of the West" where milk and honey flows, even if it came from Arabic culture which is far from my contextual mountains. One of my ancestors moved to America some 200 years ago in search for better opportunities. Even he was from a country where milk flows, milk is not appealing to mature men. He became a respectable citizen and even participated in the building of a cathedral. But did this Swiss expatriate find all that he was looking for? The name America resounds in the ears of many as a better place to live, a place for freedom and peace, where we can eventually prosper, laugh and rejoice with loved ones, in short, see our dreams come true. For some like me, the name also brings pictures of beautiful scenery seen nowhere else in the world. But even though the dream is now tainted as we are waking to a brutal reality, we can still dream of a new America where milk and honey flows, but in fact, of a whole Earth renewed which will be revealed as the new us reveal also themselves.

Looming global Crisis and the rise of new Powers, what does the Steal of America foretell for the World?
I wish we had writers like Mark Twain, CS Lewis, Tolkien and many others who have witnessed the great changes that have taken place in the last century and who have portrayed them admirably in their writings, taking them beyond their time in the futuristic stories that have inspired some cult films such as "The Chronicles of Narnia", or "The Lord of the Rings", which are reminiscent of the last combat against evil to which our time will confront us. Perhaps are there still some good writers and speakers who will paint part of the picture for us. But I fear that the new voices which will know how to captivate the crowds and influence the course of our world, will be deceptive. This present age we are entering is such an exceptional situation, and its global ramifications are so profound and its outcome so uncertain, that it is almost impossible for the human mind to comprehend it as a whole. The only place we can find a roadmap for these events, or if you prefer, the script for the film, is in the Bible, and it's not for everyone to understand. However, do we have to understand everything about the situation before we can continue on our way? Certainly not. We just need to know that we have taken the right direction, and to travel with a compass. The direction to take is the leading of the Holy Spirit, and our compass is the Word of God in the Bible. We can indeed continue to live with appropriate expectations and navigate through mists and thunderstorms, knowing that we will eventually arrive safely. So please, if you go through these pages and the ones linked and become for the first time aware of the warnings and the perils mentioned, which we must admit are discouraging and even frightening, do not forget that the most important in life and for this crossing, is that we cling firmly to our God and Creator, who is also a friend and a Father. In his love, he gives us the wisdom and the knowledge we need to better grasp his wonderful plan of salvation in Jesus Christ, and he will also give us the strength to endure it all. As I've heard, hard times bring opportunities that we normally wouldn't have had. If our hearts have the right inclination, these difficulties will help us achieve the best that we can do to reach our potential.  — So what are these things that Jesus had foreseen for our time?
They asked him, "Teacher, when is this going to happen? What clue will we get that it's about to take place?" He said, "Watch out for the doomsday deceivers. Many leaders are going to show up with forged identities claiming, 'I'm the One,' or, 'The end is near.' Don't fall for any of that. When you hear of wars and uprisings, keep your head and don't panic. This is routine history and no sign of the end." He went on, "Nation will fight nation and ruler fight ruler, over and over. Huge earthquakes will occur in various places. There will be famines. You'll think at times that the very sky is falling. "But before any of this happens, they'll arrest you, hunt you down, and drag you to court and jail. It will go from bad to worse, dog-eat-dog, everyone at your throat because you carry my name. You'll end up on the witness stand, called to testify. Make up your mind right now not to worry about it. I'll give you the words and wisdom that will reduce all your accusers to stammers and stutters. "You'll even be turned in by parents, brothers, relatives, and friends. Some of you will be killed. There's no telling who will hate you because of me. Even so, every detail of your body and soul—even the hairs of your head!—is in my care; nothing of you will be lost. Staying with it—that's what is required. Stay with it to the end. You won't be sorry; you'll be saved. "When you see soldiers camped all around Jerusalem, then you'll know that she is about to be devastated".
"It will seem like all hell has broken loose—sun, moon, stars, earth, sea, in an uproar and everyone all over the world in a panic, the wind knocked out of them by the threat of doom, the powers-that-be quaking".

"And then—then!—they'll see the Son of Man welcomed in grand style—a glorious welcome! When all this starts to happen, up on your feet. Stand tall with your heads high. Help is on the way!"   Luke 21.
If you feel overwhelmed, watch this.

In times to come, we will not be able to rely on our feelings alone. Strength and courage will come from the Lord.
What the ennemy might have robbed you in 2020, God will make him pay you back in 2021.

Donna Rigney has an important message of hope for us from the Lord.
---
The Plot to Steal America
All it takes for Evil to prevail, is for Good People to be silent and do nothing.
God loves people, that's why he will intervene in our history. In his son, God gave his own life in this horrendous suffering that men have inflicted on him at the cross. Despite of that and for now two millennia, "God has led men by the hand. Christianity has changed the face of the world. Towards men, God was like one who lifts a little child to the cheek, and bent down to feed them. But men did not know that it was God who healed them and who brought them together with cords of love and bonds of humanity". (Osea 11)
Evil cannot prevail forever and patience must come to an end, otherwise there would be no justice. When Jesus returns – and he said that this will happen at a time when no one expects him – he will no longer be that humble lamb sacrificed for our sins, but he will be a glorious ruthless lion King. After having gathered at his side those who awaited his advent, he will appear to annihilate the powers that oppose him and to destroy those who destroy his earth and who devour the humble and the poor. Anyone who once despised him will be put to shame by the power of his reign. But for those men who will accept his government of equity and love, he will establish a new spiritual government on a new earth, where justice will dwell forever. Therefore, let us brace ourselves for this day is about to appear. (Revelation 18, 2 Peter 3:9-14)
What was the stake of the last elections?
A new socialism is reaching its peak. For decades, our universities have shaped millions of brains on the foundation of Godless science. The only moral path open to these people is a modern form of the old socialism mixed with esoteric values, since man remains a religious being. But this socialism without ethical safeguards is a crucible for the most dangerous ideologies, in comparison to which the ideas of Nazism will appear as pale precursors. Under the pretext of multiculturalism, world peace and the preservation of resources, an elite of financial and technocratic supervision, themselves empowered by a fallen angels rule, will want to take control of the world. Freed from all ethical safeguards, after substituting itself for God, the New World Order will end the independent nation state and impose a centralized socialist government. Man will become a wolf for man and the world will fall into an unprecedented horror. This has already begun with a battle of media policies where the unacknowledged stake is the control of the minds of people.
THE PLOT TO STEAL AMERICA (Dec. 24)

The greatest threat we are facing right now is not an invisible enemy invading our bodies, but one that's invading our countries and our minds. A must see video. Please share it.
Christianity & Socialism: Moral allies or mortal enemies ?

Throughout history, the supernatural origins of Christianity have been a constant challenge for those dangerous ideologies that have worked nowhere, and for the wayward societal trends. In this series of talk, guests speakers on James Dobson's Family Talk, try to explain what must be considered as the rise of a new totalitarianism in disguise, and how America's and the world's liberty and civil rights are now in jeopardy. An appropriate response will have to involve the abandonment of the pretensions of religion and the re-appropriation of its foundations, which are highly social, but not inequitable and liberty depriving as the foundations of socialism are.
America - Epicentre for the Next Social Revolution.

It was assumed that Europe's agenda was to expand and take America within it's circle of influence. But surprisingly, it is from America itself that the socialist movement started this time. Perry Stone pulls out from the Bible some stories that foretell of how the next revolution might take place.
The Days of Noah and the Return of the Nephilim.

To understand the times ahead, it is crucial to take hold of all the Bible revelation. Late American and New Zealander Engineer, businessman, Bible teacher and truth seeker Chuck Missler leads us in an epic journey through some of the most mysterious stories of the Bible and puts them in relation to present mysteries and events.
From the same speaker: The Bible is an extraterrestrial message


Lance Wallnau Prophecy (Apr 29, 2021)

A BIG SURPRISE IS ABOUT TO HAPPEN !!
Lance Wallnau Special Message Update (May 5, 2021)

Prophetic update. Everyone in America needs to hear this. In the End times, God will clearly make a distinction between sheep nations and goat nations, and this will affect directly the welfare of people.
I Saw THIS Archangel Coming to the US to Fight for Trump

In this talk, Lance Wallnau shares some very interesting insight into the whole situation. America and the world are at a crossroads. It's not a fight for who's party is going to win the elections, but it's actually a war of good and peace for the world against the forces of evil and destruction. Should President Trump loose the elections, watch out for what is going to happen.
George Washington's Vision


Question: Was George Washington a follower of Jesus Christ?
Christ versus Antichist spirits?
The spirit of the Antichrist wants to equip a handful of people so that they can take control of all individuals. The Spirit of the Lord wants to equip and lead all men, so that they can harmoniously take possession of their world.

Signs of the End Times | Jimmy Evans

When I heard Jimmy Evans' sample teaching on the unfolding of the events of the end times in the light of the whole Bible, I thought that I should better keep my ignorance for myself from now on. But since I am not resentful but I rather rejoice on truth revealed, I am more than happy to share this link with you.
Take up your Cross and follow Me

Mary stood at Jesus' feet. That explains why, when he rose from the dead, she was the first to see him alive and to report that good news. Peter also came to Jesus and followed Him. But since his commitment was emotional, he ran away as the first persecution came. We all need to face what's in our heart. "Peace I leave with you. My peace I give to you. I do not give peace to you as the world gives. Do not let your hearts be troubled or afraid." John 14:26. (I thought that this sincere testimony deserved to be shared, even though I do not subscribe to everything that emanates from the churches mentioned).
You've been Appointed for a Time as this – Bruce Allen.

April 2021. We can see the times we live in as a menace, or we can see them as a tremendous opportunity. What makes the difference is who owns our heart.  Session II
Is our Promised victory to be enforced by might and power?

"Those who are wise will shine like the brightness on the horizon. Those who lead many people to righteousness will shine like the stars forever and ever. "But you, Daniel, keep these words secret, and seal the book until the end times. Many will then read it through and knowledge will grow."

What are these truths that have been hidden from us to this day? Chapter 12 of Daniel gives us a rather astonishing conclusion: "The end of the captivity (or the renewal), will come when the power of the holy people has been finally broken, and those who do evil will not understand". This has already happened when "the kings of the earth banded together to crucify Jesus". Paul said that if they knew what this act of high treason would mean to them and to their government, the rulers of this age would never have crucified the Lord of shining glory. In fact, after his death, Jesus went to visit the "lower places of the earth" and he took with him the occupants of the "headquarters bunker" and gave them in spectacle in a triumphant procession. You have to imagine it as what the Romans did after they had conquered a nation, and they paraded its leaders in chains through the streets of Rome. God told Daniel that the words of the prophecy are for the end of times – very difficult times, he says. "Many will be purified, made spotless and refined, but the wicked will continue to be wicked. None of the wicked will understand, but those who are wise will understand". Daniel prayed for the release of his people from the captivity of Babylon. God responds by announcing the release of his sons from the captivity of the world, during a period of unprecedented repression. In Hebrews 2, Paul probably, reminds his countrymen some verses from the Psalms, which says that "man" was for a short time subjected to the angels, in reference to those "guardians" whose power is illegitimate. But he claims that the leader of men – Jesus – was then crowned with glory and honour as a reward for his obedience and suffering. God put all things under his feet, and that "all" over which he now rules, includes the spiritual dominions of the earth. This reality is not universal for the time being, because it is still necessary that Jesus brings to this same glory many sons whom he calls his brothers, "for he, and those whom he sanctifies, are all descended from the same one". From what I can gather, the secret that Daniel was asked to keep for the end of time, and which will be the key to our final victory over the world, is precisely this revelation of the sons. During the final conflict, we will have the opportunity to take up arms to save our lives as men do, but we will also have the opportunity to give our life as the Son of God did. "For whoever wants to save their life will lose it, but whoever loses their life for me and for the gospel will save it". Jesus.
The Fallen Angels Who Almost Destroyed Humanity

Have you ever heard stories about the "Watchers"? Probably not, for this has been one of the best concealed secrets throughout the ages. So much that the Book of Enoch was even withdrawn from our Bible in the 3rd century, to prevent these disturbing truths from being disclosed. But Jesus said : "So do not be afraid of them, for there is nothing concealed that will not be disclosed, or hidden that will not be made known. What I tell you in the dark, speak in the daylight; what is whispered in your ear, proclaim from the roofs". We have seen for some time a resurgence of the activities of these "Guardians". A world in opposition to God uses their forbidden science to secretly work out their plan for world dominion. There is a lot of talk about questionable vaccines these days. Well, the truth is also a vaccine. God tells us moreover that knowing the truth is the only antidote that can prevent our destruction. Make sure you also listen to the end of part 3 of this other series, for what Jesus has accomplished and the nature of his victory.
Who are the Baal and the Ashtoreth, today?

When God led his people out of Egypt, he commanded them to fight the nations whose gods were Baal and Astarte. When they obeyed him, the Israelites prospered under God's leadership. But when they neglected this measure and tolerated among them those tutelary deities issued from the king of the gods and the goddess of the sea according to Canaanite mythology, they were not long in falling as preys to the looters and to decline. A permanent challenge for Jesus' church, for these demonic spirits are still served today by most men, Christians included.
Jack Hibbs—America Needs to Repent of Abortion

Not only Americans but almost everywhere, people are fighting to keep COVID patents alive and this is great. But in the same time, more babies are dying simply because they are unwanted, and this is something we have to think about. Donald Trump has sustained more pro life policies during his mandate than any other president before him, and this is one of the reason others hate him.
The genius of Satan is that he succeeds in making us believe that he is, what in reality he is not.

"Christ in you: the hope of glory." In this excellent series of teachings, Andrew Wommack opens our eyes to the extent of our inheritance in Christ.
The Battle of this Age is for the Minds of People

Societal phenomenon
FlashPoint: Don't Back Down!   February 2, 2021. Hank Kunneman prophesied some time ago on the snow storm that hits now the East Coast. What does this white mantel of snow mean?
Understanding History to Prevent it from Happening again

How did Russia accept a totalitarian regime of communism? Understanding the conditions that prevailed at the time can help us defuse the process in our countries.
Message to the President

Jonathan Cahn offers an open prophetic message to President Joe Biden and to America (Presidential Inauguration 2021).
Are we all affected by the Cancel Culture?
"Here is what I want you to know. There will be terrible times in the last days. People will love themselves. They will love money. They will brag and be proud. They will tear others down. They will not obey their parents. They won't be thankful or holy. They won't love others. They won't forgive others. They will tell lies about people. They will be out of control. They will be wild. They will hate what is good. They will turn against their friends. They will act without thinking. They will think they are better than others. They will love what pleases them instead of loving God. They will act as if they were serving God. But what they do will show that they have turned their backs on God's power". 2 Timothy 3.
Who really won the vote of the Americans and what spirit stands behind this intoxicating collective anti Trump hysteria?
When I talk with people around me, I am amazed at how few are interested in seeking the truth. Rather, they happily rallied around what the media served them as if this was a consensus, even Christians who by definition should be whistle-blowers and seekers of truth. This attitude is dangerous, for it opens the door wide to manipulation through the media and mind control for the interests of a deep state whose intentions remain obscure. The apostle Paul once said to the Galatians: "Who has bewitched you?" The genius of manipulation is to ensure that our sensibility occults the objective reasons. Maybe we don't like Donald Trump's personality? It's our right. I had to get to know him better and know what he stands for, and now I'm a supporter. But let's at least understand that, if we don't stand in prayer against the plans of his evil opponents and let their trillions dollars at stake prevail through fraud, and set up a puppet government, we doom our children to a dark and sordid future that we have no idea of. It's sad to say, but most Americans are not aware of the extent of humans trafficking that take place in their own country, a dark business which brings trillions of dollars to a corrupt deep state organization. Politics are involved, the entertainment industry is involved, media are involved, and that's the reason they want us to hate President Trump, because he has spent millions of dollars to fight this. Corruption is not an American singularity, but it is worldwide. This cancel culture is a demonic spirit of chaos. It will indiscriminately destroy both camps. Its aim is to destroy the spirits of America and of the free world, which is a spirit of faith and commitment, in order to make us lose our dearly won liberties. A wise catholic nun, I just listened to, sums it up so well that I don't resist quoting her: "If President-elect Joe Biden is installed in power, then we will see a rise in evil like we have never seen it before in America. Not because of what Biden is capable of, but because of what he is not capable of. And what he is not capable is standing against the evil spirits that surround him, including in the people he surrounded himself with, or in those he intends to put in office when he is in power".
People who have been cancelled from the social media   speak out.
FOX BREAKING TRUMP NEWS January 9, 2021.
"Democrats hate President Trump far more than they love their Country".
Will silence prevail for fear of reprisals?

Journalists are told by committees what they are allowed to publish. Witnesses and their families are threatened with death. Lawyers are intimidated and barred from bringing to court matters that are important and decisive to the American people. Judges refuse to take a stand. What might seem normal in a banana republic or a communist country, is quite baffling in the cradle of the civil rights.
Can the media decide who is fit for office and create distrust for those they don't want?

Months after it published an article condemning President Trump for alleged attempts to corrupt the count of the votes though abuse of authority, the Washington Post admits that it was wrong, that the recorded phone call contains nothing compromising, that it was not even in their hands and that they had simply believed a "trusted" source. One of the most important Trump story you never heard.
The Immaculate Deception

White House adviser Peter Navarro released a 36-page report alleging election fraud called "The Immaculate Deception." He presented the contents of the report in a news conference Friday, Dec. 17. The observed patterns of election irregularities are so consistent across the six battleground states that they suggest a coordinated strategy to, if not steal the election outright, strategically game the election process.

Elections Witnesses speak – Are there really no proofs?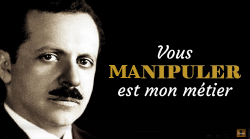 2020 November 7.  The world is taken over by propaganda. It is no longer time for partisan euphoria, but the time for wisdom and discernment has arrived. What are the real issues of politics? We think it is a confrontation of ideas, or different paths towards a same goal, when in reality politics is one of the manifestations of the confrontation that has taken place since immemorial times between two kingdoms. These kingdoms have at their head, for one a king, and for the other an usurper, an illegitimate prince. The kingdoms are made up of values which are, to some extent or in various proportions, represented by parties or political figures. These kingdoms transcend our earthly nations and our governments. They will remain in total opposition – no offense to our good religious and political leaders and their falsely rallying statements. What we are witnessing today is polarization. This is to be understood as the hand of God, in the sense that the general direction in which the events lead, is a revelation of these realms which will no longer be able to remain concealed.  How does this translate in the context of the presidential elections and what will be the final outcome?  …
January 7 . Are we heading towards a prophetic confrontation?
The events broadcast by CNN do not offer a very encouraging prospect. Seen from the outside, all this background of the massive absentee vote and the fact that justice has silenced the allegations of fraud, looks like a takeover. And now this incident where police were asked to leave the Washington building to allow Antifa extremists to break into the Congress House, sounds like an ambush set by the opposition for the purpose of showing to America and the world an increasingly loathsome image of the President of the United States. The media joined in the lie in a collusion of interests. It's so unfair. I feel sorry for the American people at this time, and not just for them. This perverse way of leading the political debate suggests a new form of global power grab. Men of God noted that what is happening in America strangely resembles a conflictual situation that took place a few thousand years ago, in the time of Elijah the prophet. Jezebel and her husband Ahab had seized power and they had given the country a new religious direction. Elijah had reacted by calling for a terrible drought over the land. ...
Tide change  –  And now?

The flagrant disloyalty of America's socialist state towards their fellow countrymen and their betrayal of the Commander in Chief, is a disgrace for the whole world.

In contrast with this infamy, here is what President Trump said after the results of the count were certified: "We must revitalize the sacred bond of love and loyalty that binds us together as one national family. To the citizens of our country, serving as your president has been the honour of my lifetime. To all my wonderful supporters, I know you are disappointed. But I also want you to know that our incredible journey is only just beginning. Thank you, God bless you, and God bless America". He also immediately and strongly condemned the unrest and the breach of the House of Congress and called for immediate return to order. But the media never published his speeches and made him appear as the troublemaker.
How the Israelites got Rid of Those Responsible for their Starvation.

Many Truth Tellers are banned from the Regular video Streaming websites.
Here is access to The Victory Channel link in case alternate servers will be required.
What really happened on the 6th of January? Trump supporters protecting the police ! (censored video).

Donald Trump was accused by mainstream media like CNN of having stirred up an insurrection on the Capitol Hill on the Congress vote day. But the truth is that the president's warning words to those who disturbed this peaceful gathering of prayer could not have been clearer.
Extremist groups condemned by President Trump disrupt a prayer gathering on Washington Capitol Hill.

Congresswoman Michele Bachmann said, "I was there. The crowd was totally peaceful, praying and singing. There was no anger - what happened made no sense. My understanding is that people from the left and/or right extremists were hired to pose as Trump supporters and to lead this breach". Others testified that they saw police vans bringing groups of violent protesters to the scene. The expected outcome of all this staging, aside from accusations against President Trump of inciting insurgency, is that public prayer meetings will now be considered acts of revolt and may be banned. In defiance of constitutional rights, Donald Trump and those who support him will be banned from any means of expressing opinions. Half of Americans could also be considered as terrorists and second-class citizens. This is how a totalitarian government manages to impose itself on a nation.
Was Jesus against the Jews because he was telling them some truths about themselves? On the contrary. But he knew that it was only by knowing the truth that his people could reach true freedom. Truth is not meant to offend anybody, but it is a gift from God to extricate us from the devious traps placed in our path. Jesus paid that gift to us with his own life.
ACTUAL: JCN Live Streaming
As Christians, what attitude should we have in regard to politics?

God gave Jonathan Cahn an extraordinary understanding of the times in which we live. He says voting results are crucial, but what can ultimately change the course of history is how Christians respond to God's appointments in their own prayer lives.
How can Revival fall short ? Dec. 27 Urgent Update.

According to Genesis 11:3-5, men tend to rebuild their country great for themselves and without God. Without repentance, all our efforts to build better tomorrows are doomed to failure. Jonathan Cahn updated speech on the Mystery of the Harbinger.
---
"God does speak – now one way, now another – though no one takes heed".  

What is really tragic today is not so much the coronavirus and the looming economic crisis, international incidents or global warming and its millions of exiles – as tragic as they are, these events are only consequences. According to the Book of Revelation, the real tragedy that is unfolding before our eyes is that, whatever language God uses to speak to us, no one listens and no one understands that we must return to him and to what was at the root of our civilization. Instead, we rebuild the old towers, symbols of our arrogance, taller and stronger. God will remain a loving Father until the end. He seeks nevertheless and by all means to warn us in order to spare us unnecessary suffering. At a time when the appetites of wolves, bears and other dragons are sharpened at the sight of our growing weakness, our stubborn refusal to allow God to take us to a better and safer place, calls upon us an inevitable misfortune.
What do the Truth Hunters have to tell us? …

Antichrist, Mark of the Beast, what is this all about?

THE ANTICHRIST IS HERE... It's Not What You Think

One of the most straightforward descriptions of the spirit of this world I have come to listen to, by Pastor Steve Smothermon. We should listen to this important teaching. That being said, we believe that there is also a coming Antichrist, a dreadful man who will personify this spirit and be revealed in years to come.
Understanding the Rise of the Antichrist in the Years Before the Tribulation Begins| Dalton Thomas

This teaching and the ones associated blow many of our evangelical preconceptions. The Middle East is the cradle of the next revolution, and you might have to live there as this missionary does, to get a proper understanding of the prophecies of Daniel.
One of the Most Important End-Time Prophecies in the Bible You've Probably Never Heard Of.

This teaching is about Jesus comments on Daniel's prophecy.
The Mark of the Beast, Pandemics, and the "New World Order" – Facts vs Fiction

There is a lot of confusion these days about what role plays the virus in regard to Bible prophecy. To be credible, we should be able to keep all things in a proper perspective.
The Beginning of Birth Pains | Joel Richardson

Understanding the sequence of events of the Book of Revelation is a real challenge.
The Days of Noah and the Return of the Nephilim.

To understand the times ahead, it is crucial to take hold of all the Bible Truth. Late new zealander pastor and truth seeker Chuck Missler leads us in an epic journey through some of the most mysterious stories of the Bible and puts them in relation to present mysteries and events.
Another preoccupying and very topical subject: Transhumanism or the Augmented Man.


---
The Times we live in
Whether you are a believer in Christ or an ordinary person, it is unlikely that you haven't noticed for yourself that the world is being drawn in an exponential spiral of upheaval. World population is increasing and its needs threaten the frail balances of nature. Pollution and climate changes are affecting the whole planet. New diseases are spreading fast, and starvation is at the gate. Even the earth, coughs without scientific explanation. Society is fragmented, politics though furious are utterly ineffective, and the threat of a demented world government will soon become a reality. In the very near future, we may have to give in, morally and physically, to the invasion of foreign concepts, surveillance devices, substances and genes, that could affect us in unexpected ways. Some serious doctors go so far as to advocate the use of psychoactive drugs in the water supply, in order to subdue the recalcitrant and force them to cooperate with the new regulations. Our freedom is already a souvenir of the past. But are we really doomed to be manipulated by those powers who will take control over humanity by the means of fear? Well, there is a very good news in the midst of all that questioning : The story we are in has been written in details a long time ago. Its outcome is known, and it's a good one !   The Re'shiyth prophecy.   …

Will there be a Rapture ?

It would seem that the Bible teaches that before Jesus returns accompanied by saints and angels to reign over the nations, he will first come secretly, "like a thief in the night," to take away his saints and spare them some of the great woes that the wicked will call upon the earth. He will hide them away from the devil, in a "desert" place kept secret. But before that, the dead in Christ will rise and precede them. In fact, so much has been said about this event that Christians call "the rapture of the church," and which for the most part has been proven to be wrong, especially when dates have been put forward, that many are now doubting that this event is really prophesied in the Bible or that it will be fulfilled in the way we imagined it. However, some preachers that I trust believe that this event will take place, and even very soon, as soon as other events align. This made me think about it again. I was not defending the idea of ​​the rapture of the church as a whole, because in so many other places in the Bible God encourages us to resist until the end, so that either by his life in us, whether through our death, we are witnesses of his coming reign. Some convincing arguments, however, could suggest that some of the believers (perhaps the wise virgins of the parable), will have to leave a little early, as a precursor sign before the great tribulation strikes the earth, and this so that the prophecies on the advent of the Antichrist can be fulfilled ...
The plan for a global system of slavery
The Plan for a Global System of Slavery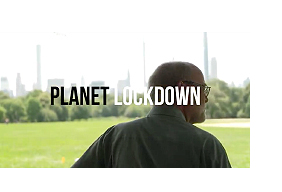 A system imbued with the ideologies of transhumanism and with the methods of technocracy, is being created before our eyes. Lock-downs, closures of small businesses, therapeutic solutions imposed on us to treat man made biological threats, and the redefinition of what is "normal", are all part of the establishment of a global, planned system of governance destined to put an end to the sovereignty of nations and to individual rights. During this pandemic, the low and middle classes have been weakened, and the richest have become richer than ever before. Imposed by military force, they are forging a unified system placed under one government, with one economy and first and foremost, allowing one religion. At least that's what they want. For these people, the coronavirus is not just a pandemic, but it is an instrument and the pretext for a global coup. Vaccination is not a simple protective measure, but it is the means of imposing control tools on individuals by injecting them with biological tracers and surveillance devices. This should ultimately allow the world government to take control of each individual, and the banking systems to enforce the use of crypto-currencies. A totalitarian and slavery organization is being set up without our knowledge. The Bible predicted it and it calls this system originated in the pit of hell, "the beast", and its individual mark: "the mark of the beast". But the moves that we see in the West with vaccines, microchips, and cryptocurrencies, are just aspects of the framework for its establishment, and there remains a widespread misunderstanding about the identity of the new Antichrist, a diabolical being who will know how to take advantage of this established structure of global surveillance, and on the geopolitical context in which the true mark of the beast will be implemented, which ultimately has everything to do with radical Islam, breaking a peace treaty which could be the Abraham Accords, and enforcing the cult of Satan around the world through war and terror. This image, illustrative of the Islamic position on the Abraham Accords, gives a possible glimpse of a surveillance program that includes the beheading of all who will refuse to submit to the supremacy of Islam. A bleak future, which we know will only last for a short time before the Lord Jesus appears and slay the man with the breath of his mouth and destroy his plans by the splendour of his coming. 2 Thess. 2:8
THE ANTICHRIST IS HERE... It's Not What You Think

One of the most straightforward descriptions of the spirit of this world I have come to listen to, by Pastor Steve Smothermon. We should listen to this important teaching. That being said, we believe that there is also a coming Antichrist, a dreadful man who will personify the spirit of this world which is Satan himself, and be revealed in the years to come.
---
What is a man "after God's own Heart" ?
No man is right before God. But some men have a heart after God. That means that when the wind of the righteousness of God blows, they lean into the wind and they don't stand against it. King David for instance, wasn't to be the Messiah of Israel. Nevertheless, God saw in this courageous young man, his servant who would dedicate himself to pursuing the truth for the good of his people. David was a mere mortal and he committed some shameful acts. What if the leader of a country would send a valuable general to the butchery, in order to get his wife? This is what David did. But when the prophet Nathan rebuked him, David humbled himself. After having learned from his mistakes, he stood up again and God did not impeach him. David wasn't perfect just out of the mold, but God had prepared him from a young age to be the man for such a time and circumstances. When everyone in Israel was overcome by fear, he ran towards Goliath. Through his battles, he set Israel free from its enemies from within and out, and restored the land in it's role of a respected leading nation. King Solomon surfed later on the prosperity and peace that his father had brought back to Israel, by his sword and by travailing on his knees. Today, there is a trend for bringing back Baal worship to the country – oh we would say : "to lobby the White House through New Age advisers".   "Deep seated religious beliefs must be changed, in order to change our laws".  You would think that this was perhaps Joseph Stalin's leitmotiv. In fact, Mrs Clinton made that declaration of war against America in one of her public speeches. So when God raises a man to oppose politics aimed at destroying the strength of a nation, we should support him, even if his ways leave us a little perplexed at times.

Donald Trump is not King David, but many seers consider him as the new Jehu, the guy by whom God fulfilled the word given by the prophet Elijah, to bring an end to the corrupt satanic government of Queen Jezebel and King Ahab.
• Donald TRUMP interview 1980 – "America has a great potential, but unfortunately the most capable people are afraid of politics and are not running for office".

• Jonathan CAHN – The Oracle
• Jonathan CAHN – The Mystery of what lies Ahead – 2020.
• Jeremiah JONHSON – Shares a prophetic dream of President Trump and a rat in the White House. April 2 2020.
Johnny Enlow – The End of the World as we Know it.

"God said to me : President Trump is going to save you from things you don't even know you have to be saved from."
Prophecies for 2020 and the coming decade are awesome. Know what God is bringing forward, to participate in the movement.

The future of America and Europe is bright, but we have to get back to a place of prayer.
• Kim CLEMENT – Trump Prophecies. Amazingly accurate today.

Kim Clement might have been controversial as a person and due to his link with the NAR. But this prophecy, given for parts in 2014 and in 2007, is stunning.
• Donald TRUMP – "Politicians are all talk–no action". Do you remember Father Pierre-René Monnier's fable?  It was about a rough, barking but loyal dog, and a sweet-eyed flattering and treacherous pussy-cat…
Jonathan KAHN – THE PARADIGM

An understanding of today's political course, pulled from an ancient paradigm. Discover how recent American Presidents fit in it.

• Jonathan CAHN – Stunning Revelation of President Trump, in the Bible!
• Sadhu Sundar SELVARAJ – President Trump Prayer Bulletin from Bro Sadhu Sundar Selvaraj, Nov 18-2018.
• The Road to a much Better Tomorrow. 2019
---
What future are we now standing for ?

If we want to prove ourselves right against "the others," we can take up arms and continue to shed blood all over the world, and many are sure to do so. But if what we want is a better future for the world and for our children, then we must take up our cross and walk the path of truth and love. In Psalm 37 it is written: "Be still before the Lord and wait patiently for him; do not fret when people succeed in their ways, when they carry out their wicked schemes. Refrain from anger and turn from wrath; do not fret—it leads only to evil. For those who are evil will be destroyed, but those who hope in the Lord will inherit the land. A little while, and the wicked will be no more; though you look for them, they will not be found. But the meek will inherit the earth and enjoy peace and prosperity." I suggest you read this entire psalm because it is very representative of the outlook God has on the times to come. The path to freedom is paved with truth and illuminated with love. A period of transition is approaching. This period of a few years will be difficult like no other, according to Jesus' own words. Not because God wants it that way, but because dictatorships are always difficult to pull down, due to the inertia of the submissive, and because of those who know how to take advantage of this order. The ultimate dictatorship that has been reserved for the end of time is Satan's own rule over the world and over mankind, a rule that has lasted for thousands of years – indeed since our first parents transferred to him the authority that God had given them. "But that will never happen," you might think. Think again! Jesus promised that he himself would fight alongside us with his angels. Jesus and his angels are infinitely more powerful than all demons. But in order to benefit from the supernatural help of God, we must ourselves conform to the will and the righteousness of God, that which passes through the cross. Aware of his defeat, the devil will want to sacrifice us all. The Coronavirus crisis will soon appear to us as a joke, compared to what will hit us next. But God our Father wants to save as many as possible. Once a certain proportion of men have opened their eyes, understood the situation, and turned to God and to the Savior He intended for us, things could go much faster than what appears. Have you noticed how everything seems to be speeding up these days? Let's take an example heard recently : In the past, the amount of knowledge at our disposal doubled every century. Today it doubles every eleven hours. There is good to it, but there is also a prognosis that artificial intelligence will for a time, take over this world. Some believe that in less than twenty years, the world may have changed dramatically. What are twenty years, with seven really difficult years, in relation to a lifetime and to eternity? This new world, taken over by its Creator, a world where love, peace and excellence will reign, is described in Isaiah 65. For a man who like me has lived long enough to experience some painful losses, this program seems perfect. So, don't lose heart but take up this challenge instead, because it is an adventure – actually the only one, that is absolutely worth living.
  "Look! I am creating new heavens and a new earth, and no one will even think about the old ones anymore. Be glad; rejoice forever in my creation! And look! I will create Jerusalem as a place of happiness. Her people will be a source of joy. I will rejoice over Jerusalem and delight in my people. And the sound of weeping and crying will be heard in it no more. "No longer will babies die when only a few days old. No longer will adults die before they have lived a full life. No longer will people be considered old at one hundred! Only the cursed will die that young! In those days people will live in the houses they build and eat the fruit of their own vineyards. Unlike the past, invaders will not take their houses and confiscate their vineyards. For my people will live as long as trees, and my chosen ones will have time to enjoy their hard-won gains. They will not work in vain, and their children will not be doomed to misfortune. For they are people blessed by the Lord, and their children, too, will be blessed. I will answer them before they even call to me. While they are still talking about their needs, I will go ahead and answer their prayers! The wolf and the lamb will feed together. The lion will eat hay like a cow. But the snakes will eat dust. In those days no one will be hurt or destroyed on my holy mountain. I, the Lord, have spoken!"   Isaiah 65:17-25   Read also:  Revelation 19
---




He who is the faithful witness to all these things says, "Yes, I am coming promptly!"
Amen! Come, Lord Jesus! (Revelation 22:20)



---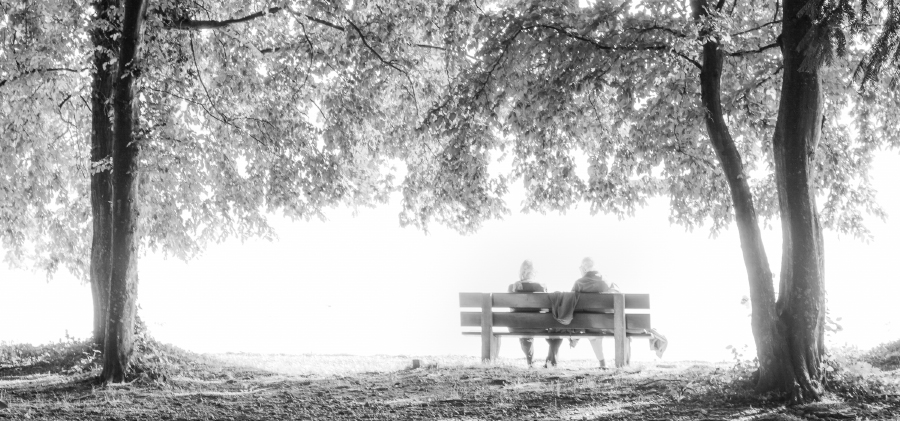 www.paulschilliger.com